What is Microbiome Plus+?
Microbiome Plus+ is an innovative new line of products that offers more complete dietary support for patients who want to improve their gastrointestinal and digestive health.
Microbiome Plus+ develops products using the science of the microbiome to deliver important ingredients proven to support digestive functions and overall health.
We are dedicated to providing advanced digestive health supplements that are backed by science. Our probiotic L. reuteri NCIMB 30242 is one of the few probiotic strains granted GRAS status and has been shown in several human clinical trials to improve cardiovascular and other health markers. Since our inception, we have sold thousands of products to doctors and patients around the world. We take pride in the quality of our products and the service provided to our customers. Leaders in the digestive health industry, we continue to look for science-based advancements in digestive health to expand our line of high-quality products.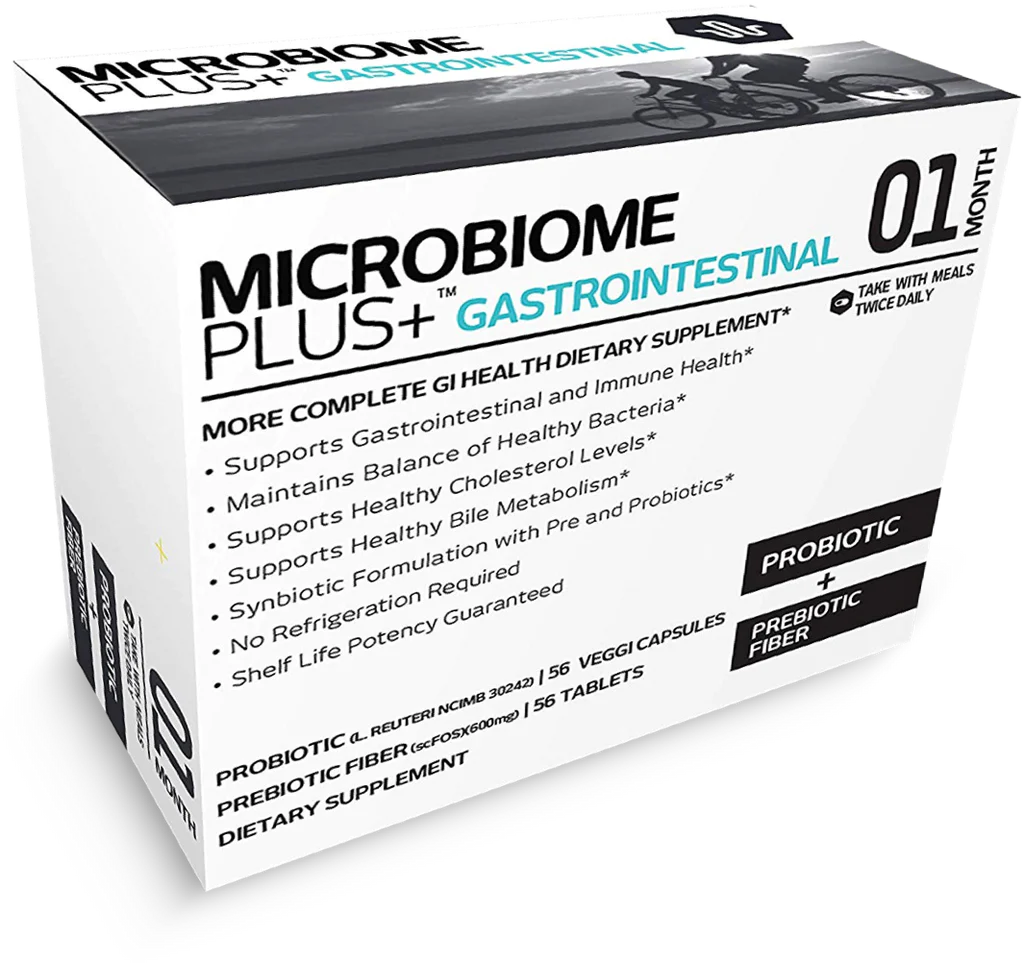 Microbiome Plus+
Microbiome Plus+ supplements provide the following benefits:
More complete dietary supplements*
Microbiome-based solutions plus essential ingredients*
Natural, effective, safe solutions*
Supports healthy bile metabolism*
Works with the body's natural processes*
Provides the most effective clinically proven ingredients*
Microbiome Plus+ supplements use professional grade and quality ingredients:
Full recommended daily dose
Sourced from nature and allergen free
Bioavailable formats
From renewable and sustainable sources
L Reuteri NCIMB 30242 Lowers LDL Cholesterol
Developed by doctors
*This statement has not been evaluated by the Food and Drug Administration. This product is not intended to diagnose, treat, cure, or prevent any disease.