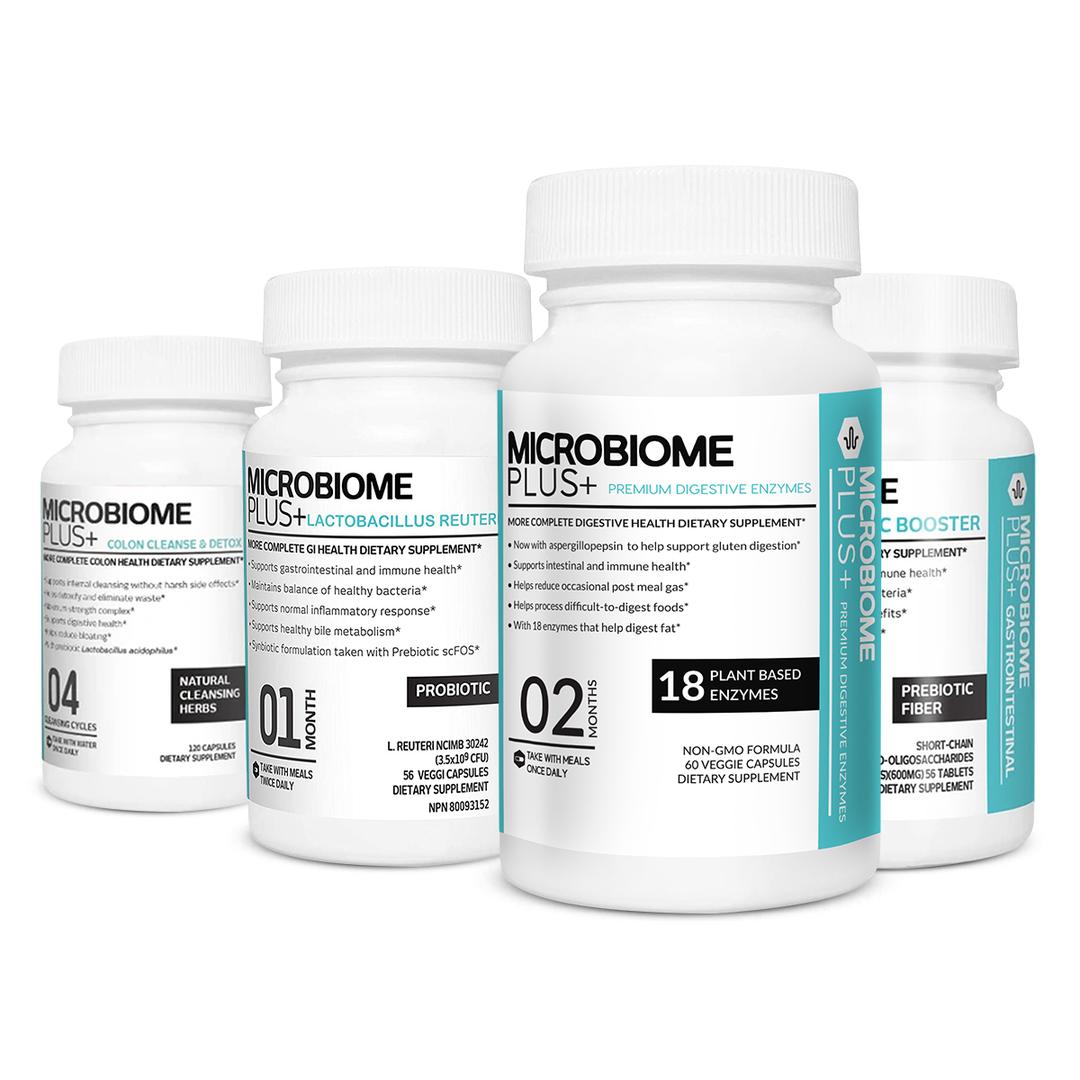 Probiotics Digestive Enzymes All-in-One Bundle

The Complete MB Bundle - Probiotic, Prebiotic, Colon Cleanse & 18 plant based Enzymes
30% discount code automatically applied at checkout!
**Not valid with any other coupon codes**
Probiotics Digestive Enzymes All-in-One BundleThe Complete MB Bundle - Probiotic, Prebiotic, Colon Cleanse & 18 plant based Enzymes
100% No-Risk Money Back Guarantee

30% discount code automatically applied at checkout!
**Not valid with any other coupon codes**
A closer look inside The Complete MB Bundle:
The Perfect Probiotic Pack
for
Heart and Digestive Health

TRUSTED PROBIOTIC AND PREBIOTIC COMBO Our well-researched formula is recommended by doctors for a reason. It's among the few prebiotic and probiotic supplements clinically proven to support digestive health.*
#1 PROBIOTIC FOR HEART AND IMMUNE SUPPORT Award-winning, heart-healthy probiotic. Clinically proven to Lower LDL Cholesterol by 11.64% & Increase Vitamin D by 25.5%.  Clinically researched for supporting already normal vitamin D, LDL cholesterol, total cholesterol, C-reactive protein, and fibrinogen levels—factors that promote cardiovascular and immune health.

PREBIOTIC DIGESTIVE SUPPORT Our fiber supplement is formulated to support gut health and promote the growth of beneficial gut bacteria. It's targeted "food" for our probiotic.

SUPERIOR EFFECTIVENESS FOR HEALTHY DIGESTION Do you struggle to digest foods like dairy, gluten, fat and protein? Fall in love with this digestive aid and eat what you want, when you want.*
REDUCED CONSTIPATION: The high fiber ingredients and natural laxatives within our natural probiotic detox capsules help you to move your bowels regularly, reducing constipation.  
EXCESS GAS REDUCTION: By flushing out the waste materials in your gut, these colon cleanse pills may help to clear excess gas, making you feel more comfortable and less bloated around the waistline.  
What are people saying about these digestive enzymes-probiotics bundle products?
★ ★ ★ ★ ★
Probiotic Lactobacillus Reuteri NCIMB 30242
"I've been taking this for 3 years mainly to lower my high LDL cholesterol after my doctor recommended it. It really works. My LDL was down about 25 points."
- 12/15/2020


"Great probioitic. I have IBS and food allergies and intollerances that this product has help a lot."
- Jack 4/2/2020

★ ★ ★ ★ ★   
Prebiotic Fiber scFOS Supplement - Probiotic Booster
"My huband started using this prebiotic for his digestion and swears by it."
-Haley, 8/7/2020


"I had gas and bloating issues after eating, but this prebiotic as helped lots."

-May, 12/9/2019


★ ★ ★ ★ ★
Premium Plant Based Digestive Enzymes Supplement (18 Plant-Based Enzymes)
"Stomach bloating and gas cursed me for years but these enzymes helped alot."
-Derek L.,10/14/2019


"I like it especially before big family meals "
-Shana B., 2/2/2020
★ ★ ★ ★ ★
Colon Cleanse Natural Probiotic Detox Capsules, 120 Count, 4 Cleansing Cycles
"Recommended by a friend. I don't buy many supplements but this really helped my bloating and gas. Super product."
- Bev, 5/24/2019


"On my third bottle!."
-Jane P., 6/22/2021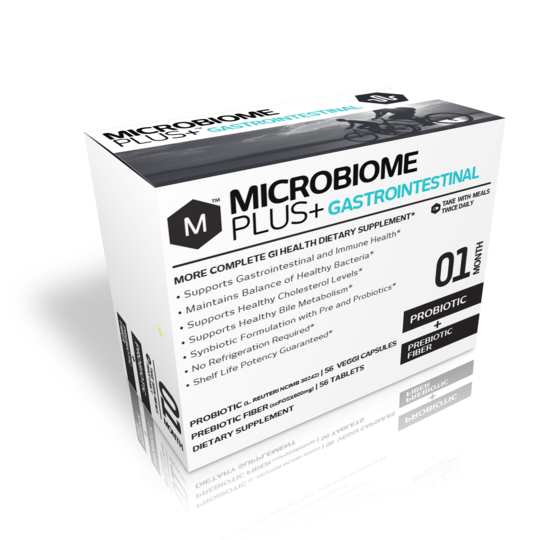 Probiotic & Prebiotic Combo
Probiotic Lactobacillus Reuteri NCIMB 30242
Prebiotic Fiber scFOS Supplement - Probiotic Booster

$ 47.49