Prebiotic Fiber scFOS Supplement ca
Boost the power of probiotics with advanced prebiotic ScFOS Fiber:
Boosts the qualities & strengths of any probiotic
Improves microbiome and bile metabolism
Elevates and preserves your health
Safeguards your gut with evidence-based prebiotic fiber
56 capsules (4 wk supply)($0.31/Capsule)
17.49
View full details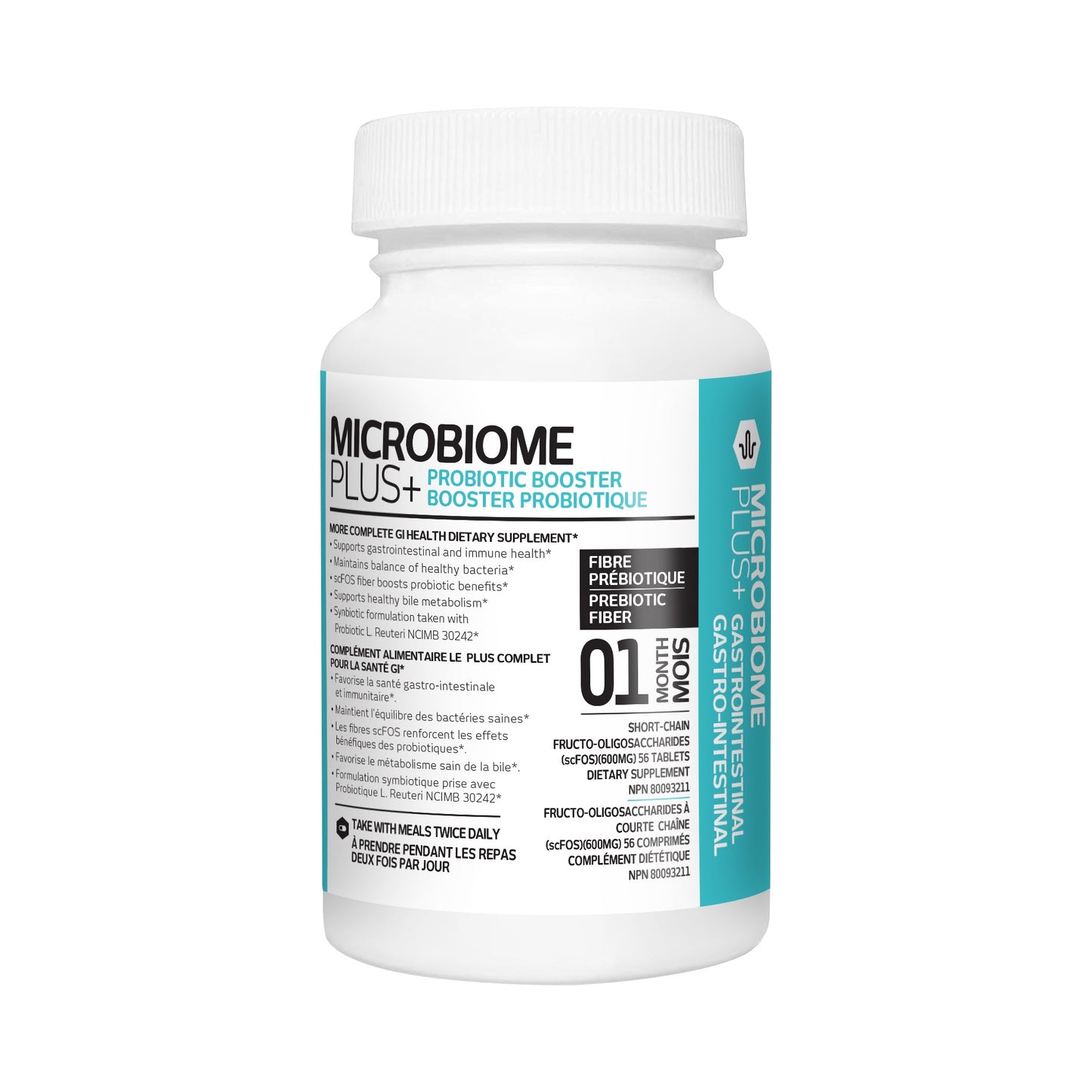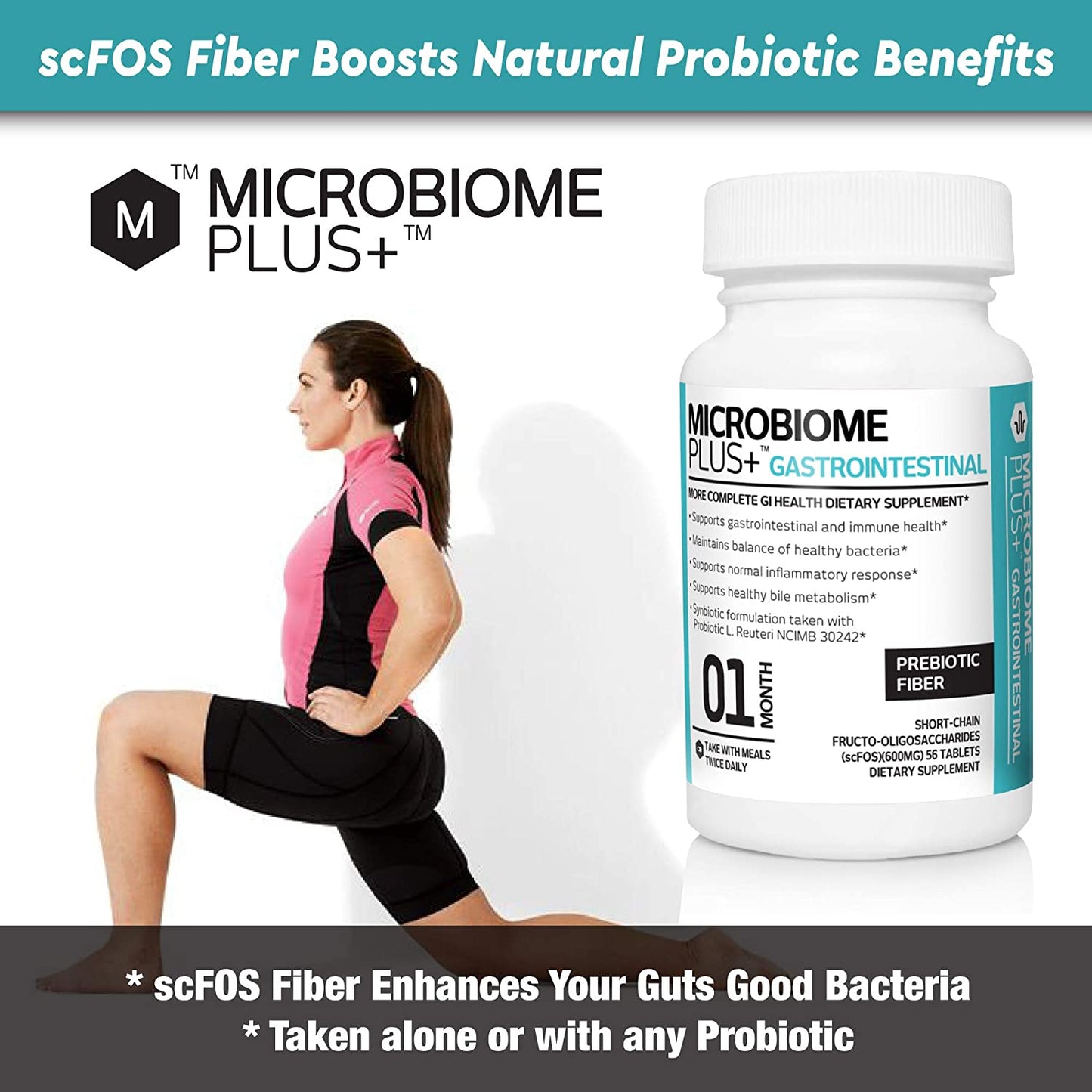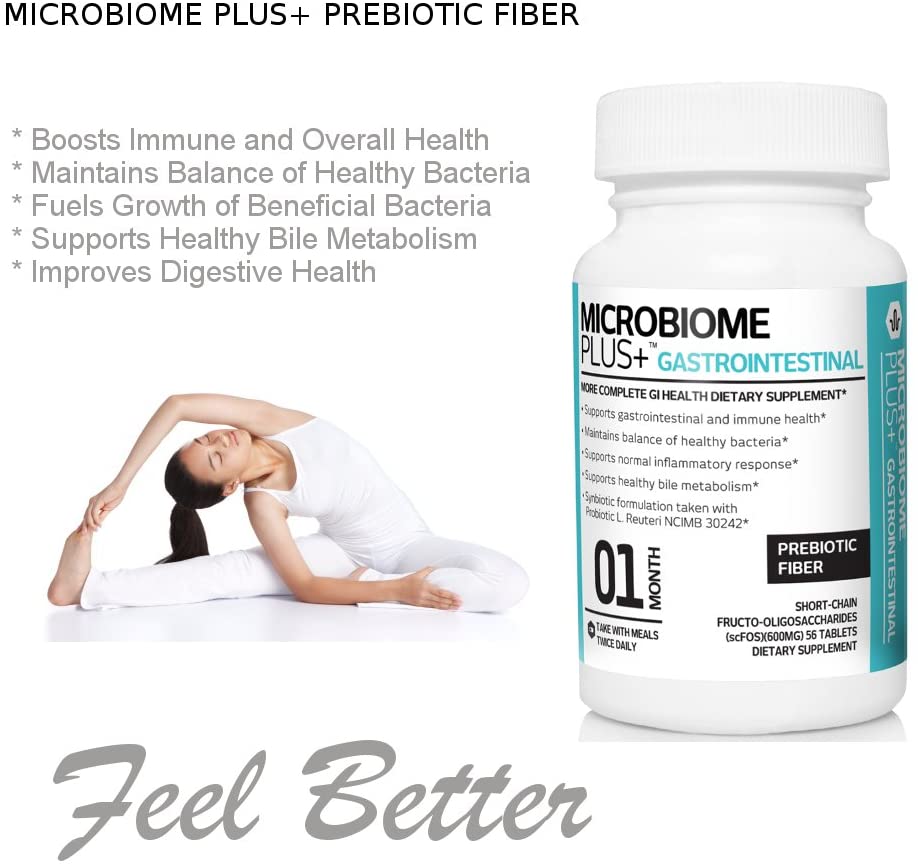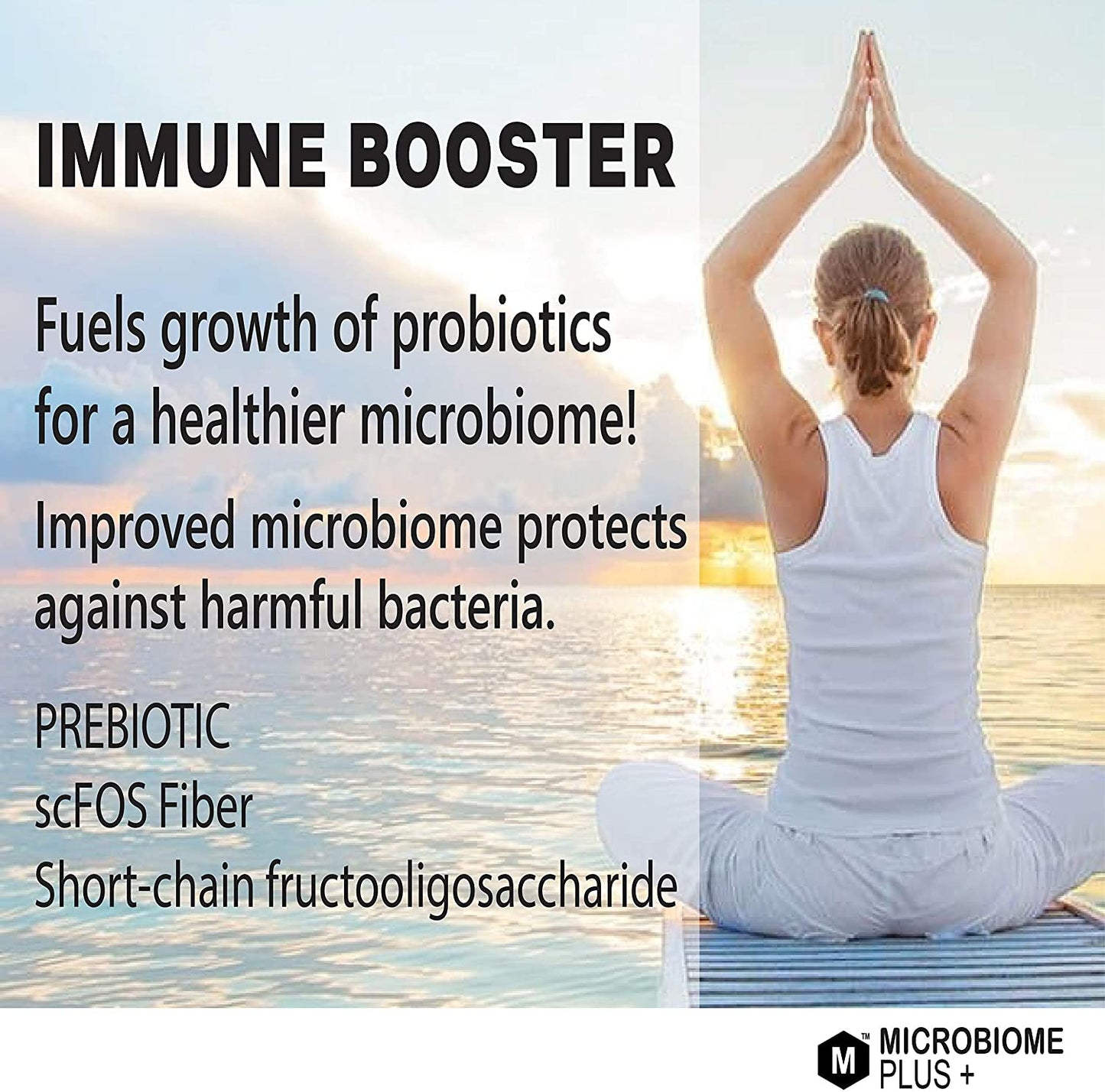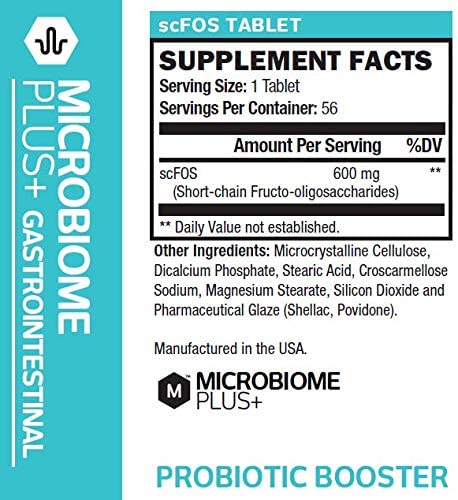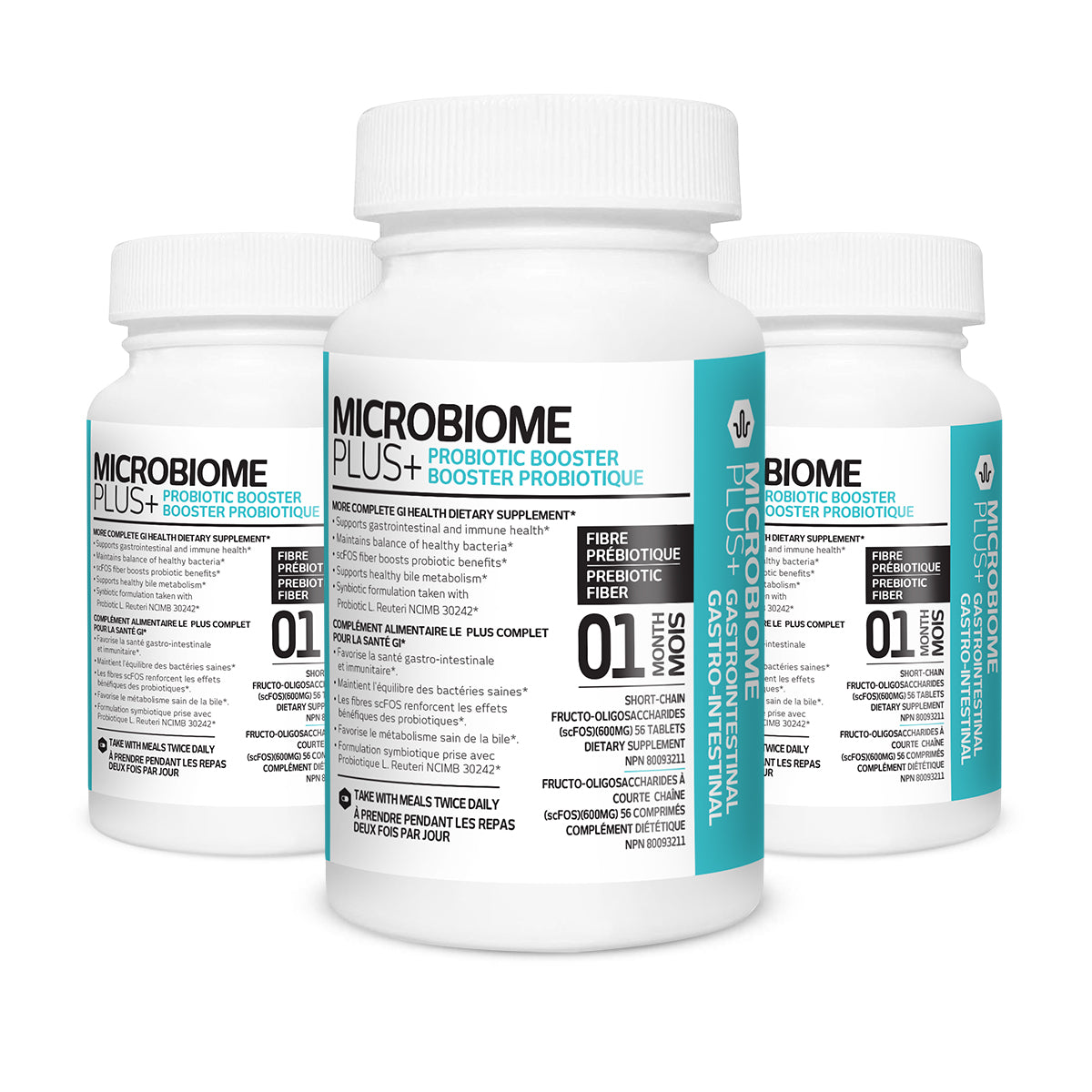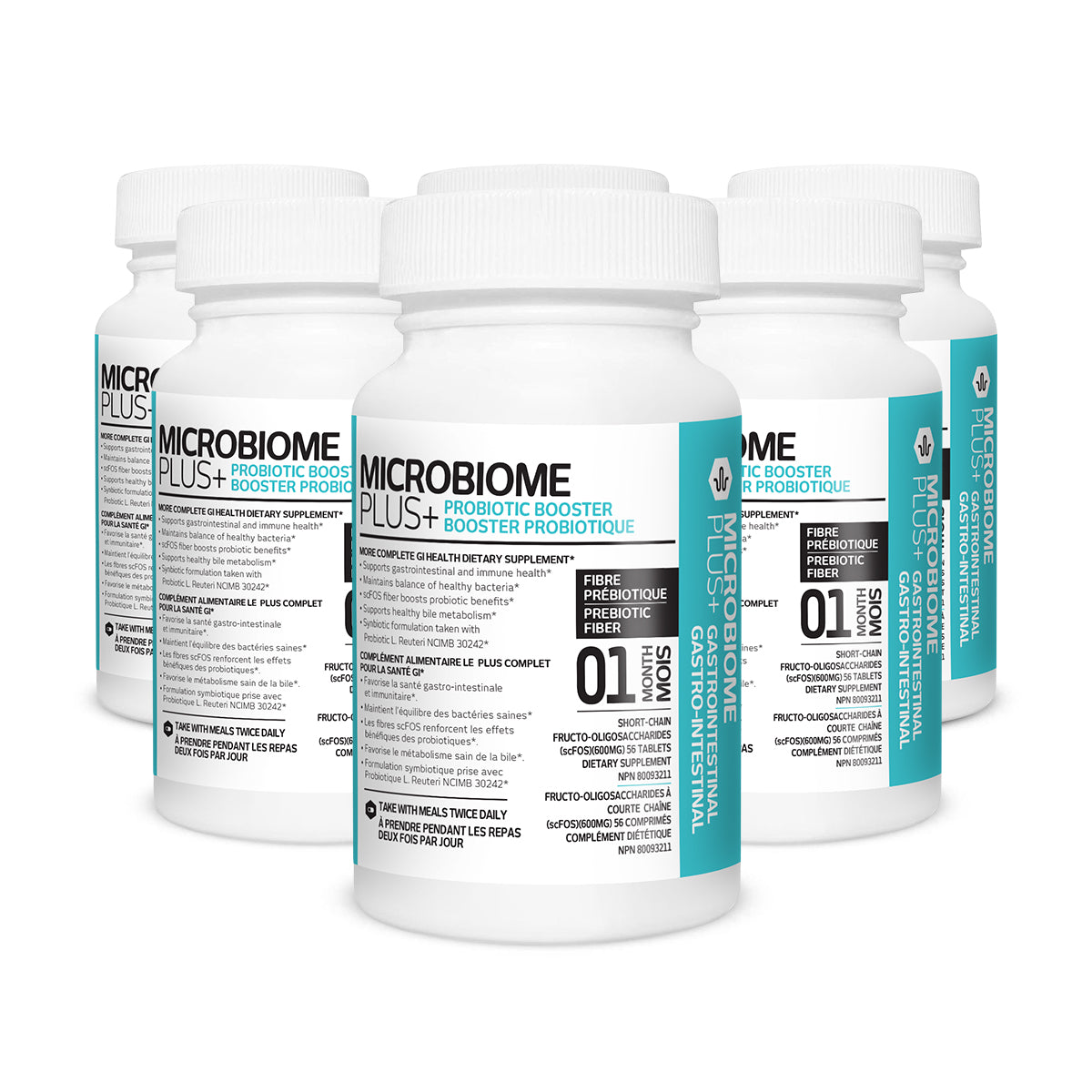 About This Product
Ingredients
All ingredients are sourced from renewable and sustainable sources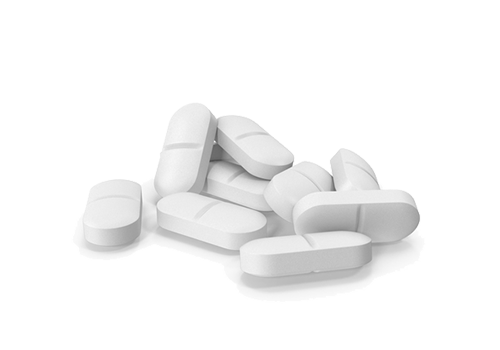 Other Ingredients
In each capsule:
Microcrystalline cellulose
Silicone dioxide
Magnesium stearate
Vegetable capsule (hypromellose, titanium dioxide)







Product Description
Heal and Safeguard Your Gut With Evidence-Based Prebiotic Fiber
Microbiome Plus+ Gastrointestinal Prebiotic scFOS contains a low-calorie, non-digestible plant-based fiber that stimulates healthy microbial growth, supports health and encourages robust immunity. By providing sustenance for friendly bacteria, the additional fiber acts to improve gastrointestinal health.
Unlike other brands, we have focused on an evidence-based fiber-rich formula that nur-tures the good gut bacteria, aids digestion, builds immunity, elevates energy and improves general wellbeing. Short-chainfructooligosaccharides fuel the growth of favorable gut bacteria, inhibit the colonization and multiplication of pathogenic bacteria, and maintain a healthy microbiota balance. A healthy digestive flora may normalize
Prebiotics and probiotics work synergistically, with a sufficient intake of both essential for human wellbeing. Unfortunately, modern day diets and foods have had their vital nutrients striped from them and are often remarkably low in prebiotic fiber. That's why our Microbiome Plus+ Prebiotic Fiber is so powerful. It restores the necessary prebiotic fiber that may be missing from your food plan.
A healthy gut microbiome also enhances the production of the enzyme, bile salt hydrolase (BSH). This promotes healthy bile metabolism.
The synbiotic combination of a potent prebiotic and probiotics maximizes the healing effect on the gut. By combining our Microbiome Plus+ Gastrointestinal Prebiotic formulation with Microbiome Plus+ GI Probiotic L Reuteri NCIMB 30242 you will achieve the best health outcome.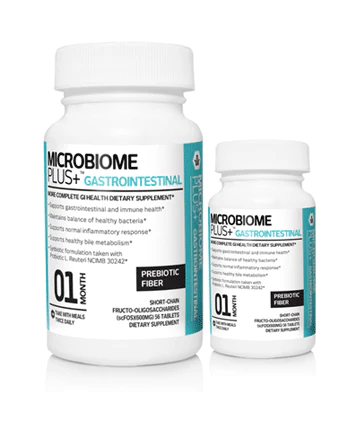 Take one capsule twice daily with meals or as directed by a physician.
Take one capsule twice daily with meals
What is Microbiome Plus?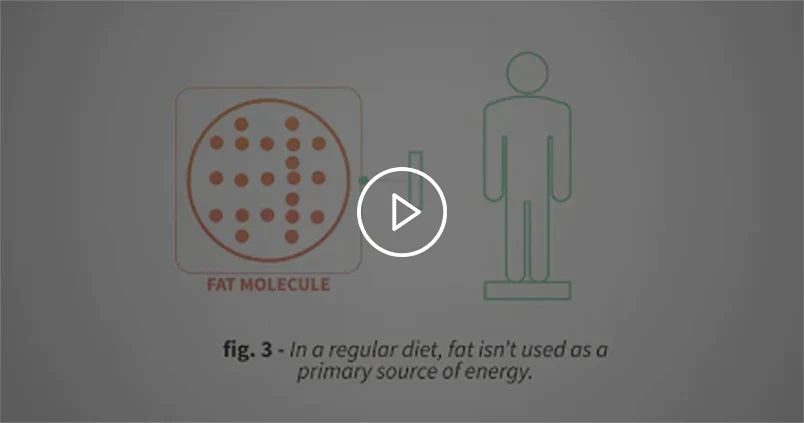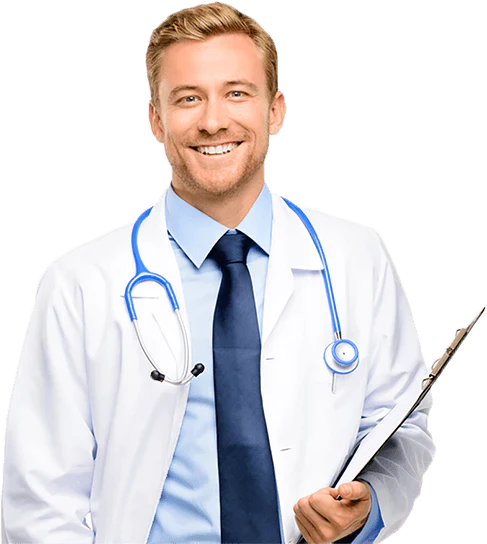 Backed By Science
In developing Microbiome Plus+ Prebiotic scFOS Fiber, we focused on an evidence-based fiber-rich formula that nurtures good gut bacteria, aids digestion, builds immunity, and boosts the effectiveness of our probiotic in a synbiotic combination that promotes gastrointestinal health.
Recommended By Doctors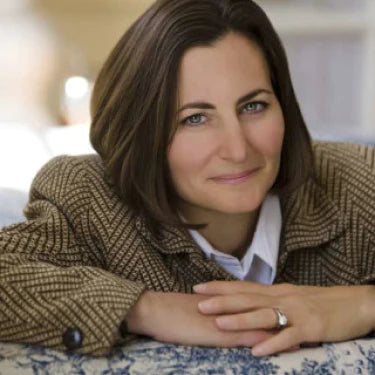 "I have been using MicroBiome Plus for several years. It has greatly benefitted my patients with gut problems and those with cardio metabolic issues as well.
— Dr. Deanna M. Cherrone, Natural Health and Healing Clinic
View More
Benefits

Advanced Prebiotic
The 600 mg preparation of prebiotic short-chain fructooligosaccharides (scFOS fiber) naturally promotes the growth of a healthy gut microbiome to support the normal inflammatory response and optimal digestive health.* scFOS supplements are essentially low-calorie, non-digestible carbohydrates. It's thought they can improve the taste and texture of food. A prebiotic fiber supplement, scFOS can aid in immunity, bone health and the growth and balance of good digestive track bacteria. It is one of the best prebiotic fiber supplements.
Improves Microbiome and Bile Metabolism
The gut microbiome com-prises trillions of archaea, bacteria, fungi, and viruses. This community of organisms live in your digestive system. The balance between healthy and pathogenic strains, in large part, determines your health. Additionally, the microbiome significantly impacts on bile metabolism and cholesterol regulation. Microbiome Plus Prebiotics scFOS Prebiotic Fiber helps to establish and maintain a healthy, thriving gut microbiome and optimal bile metabolism.
Elevates and Preserves Health
Your gut houses an astounding 80% of your immune system. This battleground between good and bad bugs and other for-eign invaders is intimately linked to health. When the balance favors healthy flora, relief from allergies, bloating, constipation and excessive gas may be experienced. Prebiotics, such as scFOS, are a crucial food source that enables probiotics to flou-rish, replenishing healthy bacterial strains and preserving digestive and immune function.

Supports Mood and Boosts Energy
Poor digestive microbial health can lead to the depletion of crucial vitamins and minerals. Cognitive decline, fatigue, irritability, low mood, and poor motivation may be signs of a nutrient deficiency. Prebiotics help to establish and preserve a well digestive microenvironment and may support a healthy mood and energy levels.
Enjoy the Many Health Benefits a High Dose Advanced Prebiotic Fiber Provides!
Improve Digesive ealth
Microbiome Plus+ Gastrointestinal Prebiotic Fiber, our advance prebiotic fiber, is a natural, safe and effective way to boost your prebiotic intake and gut health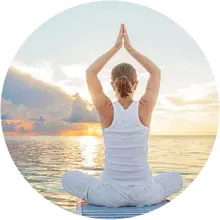 Advanced Prebiotic Fiber
Already the chosen supplement for thousands of men and women, it's time for you to fuel your wellbeing, naturally.
Fuels Natural Probiotics
Our prebiotic fiber is designed to enhance the effectiveness of our L. reuteri probiotic strain so you can enjoy a healthy and efficient digestive system.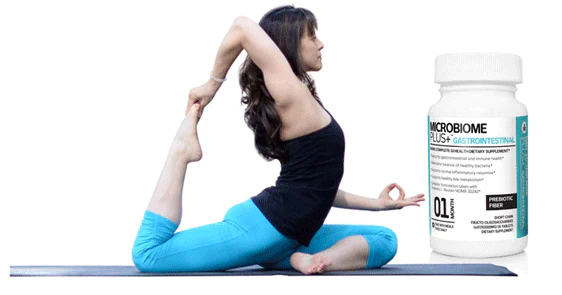 Why Choose Microbiome Plus+ Gastrointestinal Prebiotic Fiber scFOS?
Choose a Premium Prebiotic Supplement That Really Works!
We believe that Microbiome Plus+ Gastrointestinal Prebiotic Fiber is the best choice! This premium product contains a substantial therapeutic dose of the first generation prebiotic, short-chain fructooligosaccharides (scFOS)
scFOS are natural dietary fibers that belong to the fructans family, proven to aid in healthy bacterial growth and prevent the colonization and growth of pathogenic gut bacteria. After consumption, fructooligosaccharides progress along the digestive tract and into the large intestine, where they confer their beneficial effects.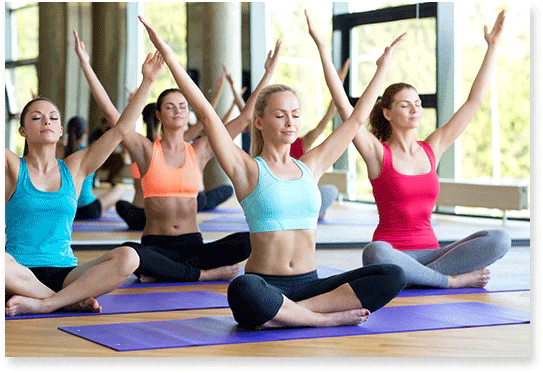 Evidence-Based Prebiotic Formula: An Easy Way to Increase Your Intake of Health Boosting Fiber
Microbiome Plus+ Gastrointestinal Prebiotic Fiber is a premium potency prebiotic supplement that can supercharge the positive effects of your probiotic and bolster the numbers of  your friendly neighborhood gut bacteria. This all-natural prebiotic:
Supports healthy digestive flora and health. By fueling the growth of beneficial gut bacte-ria and quelling the multiplication of pathogenic organisms, healthy intestinal flora can be maintained.
Promotes regular stool formation and bowel habits.
Increases the production of the enzyme, bile salt hydrolase (BSH), to facilitate healthy bile metabolism.
Enhances and maintains immune function.
Improves nutrient absorption and is helpful for men and women of all ages.
Formula to Help Your Body Achieve Optimal Health
Nourishes Beneficial Gut Bacteria Throughout Your Gastrointestinal System
Prebiotics play a critical role in health. By adding prebiotics, the improvements in the good bacteria already present in the digestive system aid increased calcium and magnesium absorption. Prebiotics support immune function and may also reduce dangerous triglyceride levels. Consistent prebiotic supplementation gradually builds your gut flora to gently and effectively improve your health.
FDA Disclaimer: These statements have not been evaluated by the Food and Drug Administration. This product is not intended to diagnose, treat, cure, or prevent any disease.